XGS + Delta Distribution Merger
XGS is proud to announce the merger of Delta Distribution. Please visit our FAQs page for additional details on the consolidation.
Visibility, transparency, and control for your entire supply chain.
Flooring Logistics Solutions
As an industry carrier of choice, XGS has brought innovation and dedication to flooring logistics for decades.
Specialized Freight Experts
From overlength loads to delicate cargo, our experienced staff knows the best way to move your freight.
Flagship Distribution Model
Our agile distribution network gives you nationwide inventory management on demand.
In a world of competitive consolidation, supply chain complexity, and increasing customer demands, XGS can take complete control of your supply chain so you can focus on increasing sales.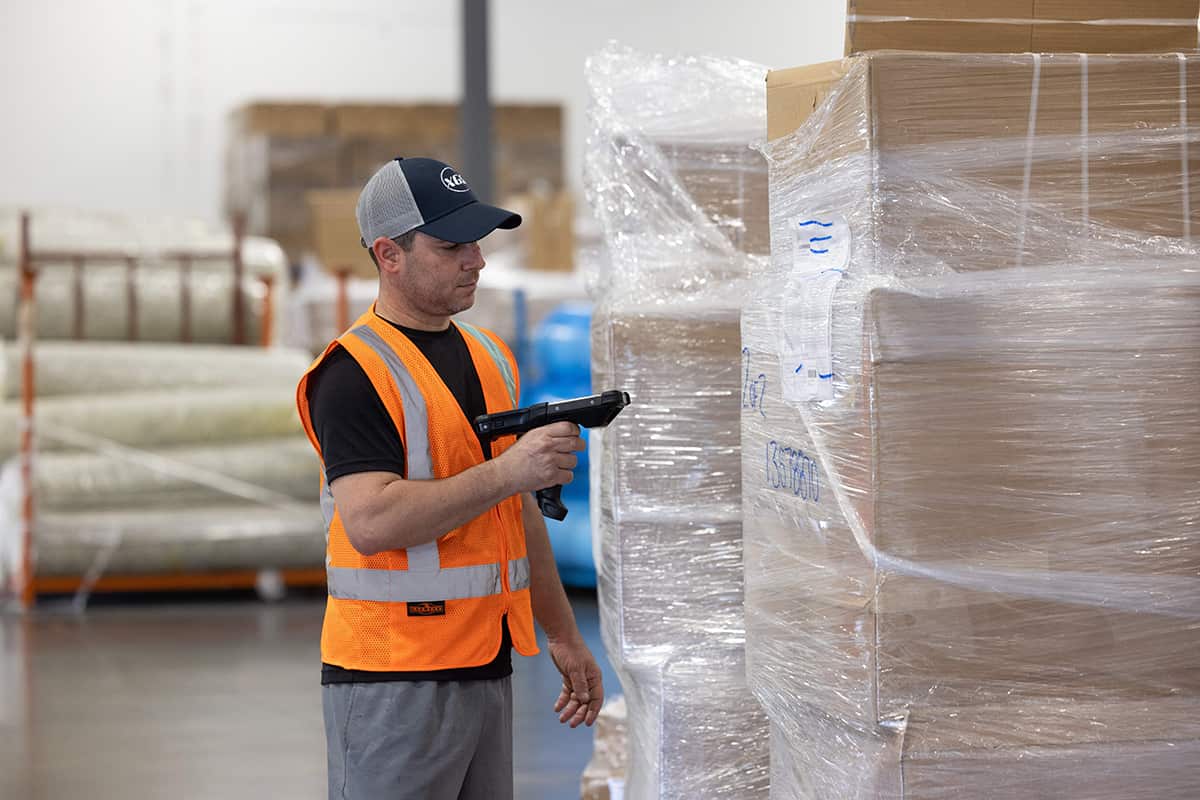 Optimize your revenue with innovative supply chain solutions.
XGS makes the supply chain trackable, traceable, and transparent. With the superior operational intelligence and pipeline visibility XGS provides, mills and retailers can maximize manpower, increase efficiency, and satisfy customers.
Plug into a powerful, scalable network of assets whenever your business demands it.
The XGS Flagship Model utilizes strategically-placed, cutting-edge facilities to allow unparalleled agility and efficiency in managing your complex inventory. From point-of-origin all the way to the site of installation, you can now have a total distribution solution that dramatically gets your product to market faster and keeps your customers happier.
It takes more than trucks and warehouses to compete in today's flooring industry.
Even the most experienced general purpose drivers, warehouse workers, and logistics providers struggle to load, transfer, transport, and unload flooring without delays or damage. Learn how the specialized XGS workforce and an array of innovative solutions gives you the power to streamline your shipping and distribution across the country.
"Being in as many states as we are and our locations spread as far as they are, their ability to take care of all of our marketplaces and stores is very helpful. We're in Iowa, Illinois, Missouri, Texas, Oklahoma, and Florida. When we move into a new territory, they have the capacity to serve it. It's one less [company] we need to introduce ourselves to. It's a nice thing."
Rick Ogle – Brewer Carpet One
"Working with Xpress Global has been a breeze from customer service, support from management along with the competitive pricing. XGS has really allowed us to expand within our market with such great rates and delivery time frames."
"The staff responded to my pickup request quickly and efficiently. Very good experience."
Robert Widmark, Hanover, MD
"The best thing about Xpress Global is their ability to deliver all types of floor covering safely and reliably. As a full-line distributor that is extremely important."
Ron Campbell – Southland Floors
"They definitely have a good system. Good company to be in business with."
Real Solutions Landscaping, Denver CO
"Forklift driver was fast and talented, and when he saw I had a bad setup on my rented Home Depot truck, he offered to lend me rope to tie my turfroll securely."
"Xpress Global is dependable and reliable. The material arrives on time with the proper paperwork."
Kelliye Ward – Southwestern Interiors
"Our company, STC Floors, has been using Xpress Global since 2019 as a 3rd party warehouse. Xpress Global has been wonderful to work with and we are grateful for their partnership."
Desiree Kesterson – STC Floors
"The warehouse staff was extremely efficient loaded my freight it was on time."
Farris Williams – Lakeland, FL